Welcome to my stop on the Blog Tour of Unexpected Gifts by S.R Mallery.
"
Unexpected Gifts"
is the story of a confused college student who gains clarity in life when she begins to read the journals and diaries of her ancestors from America's past.
Checkout my post and enter the cool giveaway! :)
Follow the Tour to read Interviews, Excerpts, Reviews and Guest Posts. Checkout
the schedule of the Tour:
Click Here
Title and Author: Unexpected Gifts by S.R Mallery
No. of Pages: 317
Publication Date: 2013
Genre: Historical Fiction
Blurb:
Can we learn from our ancestral past? Do our relatives' behaviors help mold our own?
In "Unexpected Gifts" that is precisely what happens to Sonia, a confused college student, heading for addictions and forever choosing the wrong man. Searching for answers, she begins to read her family's diaries and journals from America's past: the Vietnam War, Woodstock, and Timothy Leary era; Tupperware parties, McCarthyism, and Black Power; the Great Depression, dance marathons, and Eleanor Roosevelt; the immigrant experience and the Suffragists. Back and forth the book journeys, linking yesteryear with modern life until finally, by understanding her ancestors' hardships and faults, she gains enough clarity to make some right choices.
~Excerpt~
SONIA'S paraplegic Father --CHAPTER 2: Sam––Living With
Fear
"First
thing I killed was no kind of thing at all. It was an enemy
soldier,
which was a hell of a lot easier to say than the first thing I ever killed was
a man."
"...Nearing the
village, we passed women in their beige tunics, black pants, and Sampan hats,
shouldering thick bamboo rods weighted down by buckets of water. Most kept
their heads lowered as they walked, but the few who didn't, stared up at us
with dead, black-brown eyes and pressed lips. The afternoon was drawing to a
close by the time we reached a village compound that reeked of nuoc maum rotten
fish sauce and animal dung. An old, leathery woman, squatting by her hooch was
our welcoming committee, but once she saw us shuffle by, she scurried back into
her hut, clacking loudly in Vietnamese as chickens pecked at rice granules,
bobbing their heads up and down in 2/4 time.



Carbini
cut to the chase. "First, pull every one of those gooks outta their hooches,
then line them up here," he barked.



I
watched my troop comb each thatched home, rounding up families of all ages and
herding them out into the open like a cattle drive in
Oklahoma. I, too, started the mission and stooping into one of
the huts, saw a young woman sitting on a straw mat, eating some rice in a black
bowl, a young child at her side.



She
was exquisite—the best possible combination of French and Chinese ancestry,
with such delicate features, she made my heart ache. My immediate instincts
were to protect her and her son from Carbini and this horrendous war, but she
just gazed up at me, emotionless.



I
could hear Carbini yelling orders to get a move-on, and I signaled this girl,
this treasure, to follow me. She shook her head vehemently, and curled her legs
around her son. I motioned again, but still, she refused. I froze, unable to
think, but when Carbini popped his head in the doorway and snarled, "Weylan!"
she got the message and followed me out.



Whimpering slightly, she joined her fellow villagers,
gripping her child's hand and wiping off a tear that had
slid halfway down her cheek. I suddenly pictured slave owners in pre-Civil War
days and felt my lunch rise up in my throat.
"Now,
get your Zippos ready, men." As Carbini's face flushed red,

I sucked in my breath. He caught sight of my reaction
and came over. "Weylan here doesn't like my orders. Anyone else

here who doesn't like my orders?" Nobody spoke up.
He
opened up one of my backpack pockets, yanked out my Zippo lighter, and shoved
it into my face. Immediately, you could hear the snap of pockets opening and
boots shifting. We were getting ready to Rock 'n Roll.



Carbini
was first. He marched over to a hooch, flipped on his Zippo, and carefully lit
the underbelly of its thatched roof. It smoldered for a few seconds, a thin,
rising wisp of smoke twisting in the tropical air. From that, a flame grew,
nibbling at the straw with a low, blue heat before suddenly bursting into a
torch, arcing up towards the sky in a yellow-hot blaze.



Carbini
turned to us and nodded, his eyes glazed. This was our cue, yet I spun around
to search for the girl, who was at the back of the pack, crying softly as she
hugged her son. I glanced over at some of the other men, their hands jammed
deep into their pockets, and decided to follow their lead. The fire was raging
full force on each hooch now, the thatch and bamboo crackling like a 4th
of July fireworks display, leaving its reflections in the villagers' eyes and
turning the sky dark with thick,

bulbous smoke.
"Weylan!
You son-of-a-bitch coward! You're no better than the rest of us, you hear

me?" Carbini started to charge over, then stopped
mid-stride.
In the distance, a large formation
of F4's was headed our way, torpedoing fireballs of napalm every several
hundred yards and scattering screaming villagers down the main road. We were
ordered to take cover, but followed the fleeing Vietnamese instead, charging
after them and trying not to show our own fear..."
~HERE'S WHAT READERS ARE SAYING ABOUT UNEXPECTED
GIFTS BY S. R. MALLERY~
"The author
has a remarkable gift. The amazing ability not only to bring rich, historical
events to life, but also the ability to perfectly blend different generations…"
"It simply
is one of the best books I've ever read. I wish I could give it six stars!"
"I have
never read a book that wasn't a textbook that was able to successfully cover so
many time frames in such little space, with the accuracy you really would
expect from reading the journals of those who had actually lived in those
times."
"Colorful writing,
recreation of periods that prove adept challenges for any films about the
influences of the past being made, and all of this is written with such style
that it often times is dazzling..."
"SR Mallery
has created an important and impressive monument of a novel."
"If only my
history teacher would have taught history like Mallery has, enriching it with
living, feeling people that the reader can equate to, I would have been a
better student."
"Long after
the completion of the book, I missed the characters and the impact their
stories made on me. This one really touched me deeply."
"Beautifully
and sensitively written, anyone who loves a good story interwoven with actual
historical events will enjoy this very special novel."
"A master
storyteller has been at work, and this marvelous piece of writing is the
result."
"I'm in awe
of how the author could write about the events so realistically, putting the
reader firmly into different time periods in America's history."
"… she
blends the past and the present with a seamless texture that only a "true"
storyteller can manage."
"This is a
book you can keep on your shelf to read over and over…"
Author Interview
1) What inspired you to write the book?
I have always been interested in studying my family's photo albums. I used to sit on my grandmother's couch, the recent and older images staring up at me, and
wonder what each person was thinking as the camera's shutter clicked. Was he or she sad? Happy? Resentful? Frustrated? Bored? Simultaneously, I have always been drawn to U.S. history, so when I decided to write a novel, I began speculating on how I could present different American time periods in a single book and have it work out logically. The more I percolated, the more I focused on the idea of one person reading the journals of her relatives, and then gaining insight from them, reasoning that by using that scenario I could dovetail a modern character with different eras.
2) When did you realize that you wanted to write a book?
Coming from a family of writers, for many years I wouldn't touch that profession with a ten-foot pole! Still, every time I watched a movie that involved a writer, I felt this curious, gravitational pull. Then one day I was waiting for my then teenage daughter to finish trying on clothes at a department store and thought, 'Why not give storytelling a try?' I pulled out my handy-dandy purse size pad and pencil and started scribbling. Forty-five minutes later when my daughter returned from the dressing room and said, "OK, Mom. I'm ready to go," I was definitely annoyed––I had found a new passion.
After that came my collection of historical short stories, "SEWING CAN BE DANGEROUS AND OTHER SMALL THREADS" and while I submitted that work to agents/publishing houses, I decided to write a full-length novel.
3) Who helped you in writing the book and please say about their contributions.
There were several people who helped me in the making of this book:
a) Judith Kilcullen, for her non-ending encouragement, suggestions, and stimulating discussions at every stage of the book's development.
b) Regina Williams, my first publisher/editor, for introducing me to the professional literary process.
b) Elaine Marshall, for her fine-tooth combing after I became an Indie writer.
c) P. C. Zick, for her tremendous support and formatting.
d) Nicola Kaftan, whose constructive criticism kept me honest.
e) Robin Guzman, whose enthusiasm in my darker moments gave me hope.
f) My father, Jerome Ross, whose television scripts infused me with a love of plots and characters.
g) Lisha Cunningham who contributed towards the title.
4) How is your book going to inspire the readers?
I believe it is important not to forget those who came before us. Never take one's ancestors for granted––they are as much a part of our gene pool as our current, immediate families around us.
Apparently, my belief has not been in vain. For, once UNEXPECTED GIFTS was published and reviews and remarks started coming in from individuals and book clubs, I was pleased at how many of them mentioned that not only did they love the historical eras portrayed, they also wanted to start their own diaries/journals so they could leave their descendants memories of the past.
5) If you were given the chance to change one thing in your book, what would it be?
I'd probably rework some of the prose (I'm forever trying to improve there!). But ultimately, I do recognize that reworking a manuscript over and over again can be the kiss of death. Sometimes the phrase, "It's time to move on!" is important to remember. Perfection is good to a point, but ultimately I believe that, as creative people, we should accept what we have produced at that particularly moment. We can always 'do better' the next time.
6) How do you find time to write and which part of the day is best for writing for you?
Well, I'm definitely more creative/inventive/AWAKE during the earlier parts of the day. I've also been known to write entire scenes at fast food joints, but in general, I do write at home at various times of the day, either on the computer or at my desk, scribbling away next to a chirpy-purring cat named June. Her brother Rocco is usually nestled at my feet. But then again, as I'm doing now, I can sit waiting in a car, a restaurant, a school, and write away to my heart's content then type it up and edit. And edit. And edit.
7) Which books have inspired you the most, in the journey of writing this book?
Harper Lee's TO KILL A MOCKINGBIRD, not only for her lyrical prose, but for the touching interaction between the children with their father. The scene where Atticus explains he's going to give his son, Jem, his watch and Scout, his daughter, her dead mother's jewelry always gets to me every time I have read it or seen the movie! It reminds me of when I inherited my mother's dresser with its circular iron drawer knobs. For years every time I would open up the drawers I would flash on watching my mother opening them up.
Also the book, I CAPTURE THE CASTLE, by Dodie Smith meant a lot to me as a teenager. A coming of age story set in the English countryside during the 1960s, I loved how its main protagonist always wrote in her journal, and how the quirky characters intermingled and showed loyalty to their family members.
8) What is the best advice you would give for writers who are trying to write a book?
Never be afraid to give your drafts to trusted readers. Also, be open to criticism, but ultimately trust in yourself. If, in your heart of hearts, your gut is telling you to ignore a criticism, then do it! Trust your instincts! I have had at least five agents tell me my SEWING CAN BE DANGEROUS stories were so unique, but they just didn't know how to 'market me' and so they were going to pass. At the time I was disappointed of course, but I did keep thinking, "Unique? That's a bad thing?" Now I laugh whenever I get a review that says these stories are the most unique the reader has read in a long time...
Also, have it professionally edited and always remember to write as much as you can. Actually, I should take my own advice!!
9) What are your hobbies?
I read, watch movies/TV series, garden, enjoy my family, friends, and students, pet the kitties, cook, and try to R E L A X!!
10) What can we expect from you in the future?
1) I am currently working on an historical fiction western and enjoying not only that time period, but also the colorful lingo that was used. Here's the synopsis:
THE DOLAN GIRLS
The Dolan Girls by S. R. Mallery has it all. Set in Nebraska during the 1800s, whorehouse madams, ladies of the night, a schoolmarm, a Pinkerton detective, a Shakespeare-quoting old coot, brutal outlaws, and a horse-wrangler fill out the cast of characters. Add to the mix are colorful descriptions of an 1856 land rush, Buffalo Bill and his Wild West Show, Annie Oakley, bank/train robberies, small town local politics, and romance. It's not only a taste of America's past, it's also about people overcoming insurmountable odds.
2) I am also planning on creating a blog in 2016. It will have two main focuses: Everything historical, with lots of links, resources, posts , all having to do with history. I also plan on having a "Kindness Korner," which will be a list of all the authors, bloggers, reviewers, and promoters who have been so kind and generous to me. I will be featuring many of them in between posts. I figure it's payback time!
~Buying Links~
Grab the book for just 99c or Rs 61 on Amazon and Kobo!
S.R. Mallery has worn various hats in her life. First, a classical/pop singer/composer, she moved on to the professional world of production art and calligraphy.
Next came a long career as an award winning quilt artist/teacher and an ESL/Reading instructor. Her short stories have been published in descant 2008, Snowy Egret, Transcendent Visions, The Storyteller, and Down In the Dirt.
Pinterest: (I have some good history boards that are
getting a lot of attention—history, vintage clothing, older films)
Amazon
Author page:
http://www.amazon.com/S.-R.-Mallery/e/B00CIUW3W8/ref=ntt_athr_dp_pel_1
~Giveaway~
Prize: 10 Ebooks of Unexpected Gifts by SR Mallery
Ends 13th September
Open Worldwide.
Open only to those who can legally enter and receive the prize. Winning Entry will be verified prior to prize being awarded.No purchase necessary. You must be 18 or older to enter or have your parent enter for you. The winner will be chosen by rafflecopter and announced here as well as emailed and will have 48 hours to respond or a new winner will be chosen. This giveaway is in no way associated with Facebook, Twitter, Rafflecopter or any other entity unless otherwise specified. The number of eligible entries received determines the odds of winning. Giveaway was organized by Nikita (Njkinny) from
Njkinny Tours & Promotions
and sponsored by the author. VOID WHERE PROHIBITED BY LAW.
a Rafflecopter giveaway

~Organized by~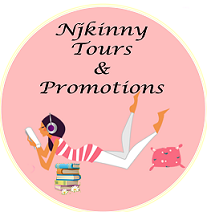 TSU | Pinterest | FB | Twitter | Become a Tour Host